MOOMBAHLIZE IT
Dj MeSs is constantly working to improve himself and actually is fully working on expanding the activities of "Most High Records." After a successful series of "Higher Level" parties he began to organize an event titled "DUTTY VYBZ". The name carries the best in Afro-Caribbean parties ever "Trenchtown" experienced, but also dance workshops with different lecturers and tutors of big names.
As the first in his country, Dj MeSs, fell for the new musical genres "Moombahton" and "Future Dancehall", and began by promoting a series of mix CD's "Moombahlize It" and "Moombah Yard". Dj MeSs fundamentally is not a fan of stereotype and doing nothing, so you can always look forward to new events, parties, workshops, other activities and cooperation.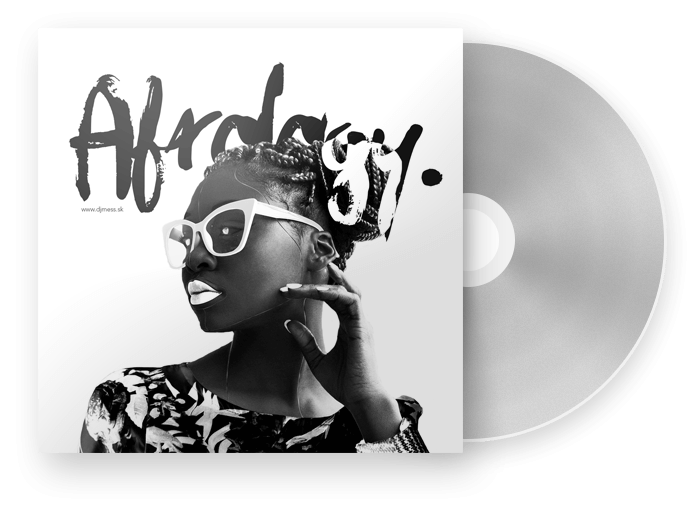 Po takmer troch rokoch odkedy sme vydali druhý diel mixtepe-u Afrology sme tu, i keď s dlhším odstupom, s jeho novou epizódou. Číslo tri sa nesie v rovnakom duchu a samozrejme aj v rovnakej kvalite mixu o ktorú sa postaral trenčiansky selektor Dj MeSs (Ghetto Youths Sound). Pre vydavateľstvo Most High Records vydal už mnoho titulov, no tak ako vždy, aj teraz sa snažil posunúť latku trochu vyššie. Tentokrát je to rozhodne hlavne o dĺžke mixu samého, ktorý v dnešnej dobe už nemá zmysel nazývať "Tape" či "CD". Práve preto sa nedržal vymedzenej minutáže a namixoval rovných sto trekov hudobného žánru Afrobeats, ktoré presiahli stopáž viac ako stopäťdesiat minút, pričom obsahujú tie najväčšie mená africkej hudobnej scény. Ďakujeme Vám za Vašu priazeň a prajeme Vám príjemné počúvanie!
Mixed by Dj MeSs (SK), edited and mastered by Dj MeSs (SK)
Design by Dj MeSs (SK) © 2020 Most High Records

DUTTY VYBZ BASHMENT | DJ MESS 20TH ANNIVERSARY BIRTHDAY BASH
Je to už 20 rokov odkedy v roku 1999 začal Dj MeSs (Ghetto Youths Sound, SK) svoju hudobnú kariéru ako selektor hrajúci reggae a dancehall. Od tej doby sa toho veľa zmenilo, no jedna vec zostala nezmenená a to, že ho hudba neustále baví a napĺňa, čoho dôkazom je jeho neustála angažovanosť v stále nových, ale aj rokmi overených hudobných projektoch akým je napríklad DUTTY VYBZ BASHMENT.